Maharashtra is synonymous with Mumbai, Bollywood, and Glamour. Well, that's true in every sense. However, the state is also extremely popular for its stunning range of picturesque beaches extending right from famous Dahanu towards the northern region of the state to the most revered land of beaches in India, Goa (south).
The state's love affair with the majestic Arabian Sea and native beaches promising spine chilling sea surfing, exciting sand bath, snorkeling, delectable coastal cuisine, and excellent opportunities of bird-watching has always allured tourists from all over India and abroad.
Situated far from the bustle and crowd of city, Maharashtrian beaches promises a plethora of adrenaline pumping watersports activities, romantic beach stroll, and a lot more. Here is a list of beaches from the majestic state of Maharashtra to visit on your next trip:
1. Juhu Beach
Situated in Mumbai, the Tinsel Town, Juhu Beach is reckoned for local snacks including bhelpuri and chat and close proximity to many Bollywood celebrity homes who are also seen walking down the seashore early morning. Although one of the most crowded beaches of the state, it offers a lot to its visitors from horse rides, delectable snacks, donkey rides, exquisite views, cricket matches, privilege to watch movie shoots, etc.
Major Attractions -
Luxurious hotels and restaurants
Pubs and discotheques
Gandhi Gram
2. Shriwardhan Harihareshwar Beach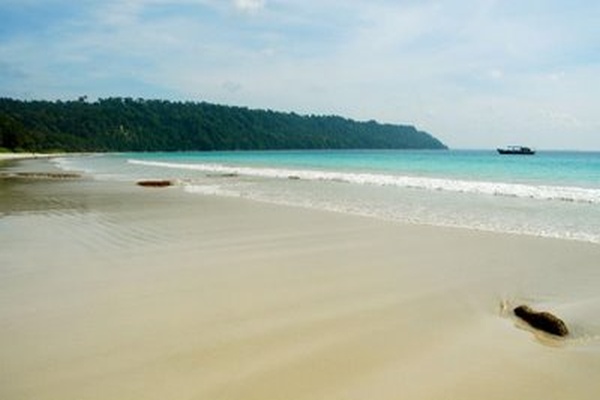 The beach is an absolute choice for enjoying a serene atmosphere and relax well. If you are on a beach holiday, make sure you pay a visit to this beach. The gentle breeze, white pristine sparkling sand, virgin seashore stretches, and a myriad of relaxing activities such as sun bathing, sun basking, beach stroll, yoga, walking, etc. make your visit a memorable affair.
Major Attractions -
Restaurants for fresh seafood
Boat-riding
Peshwa Smarak
Harihareshwar Temple
3. Mandwa and Kihim Beach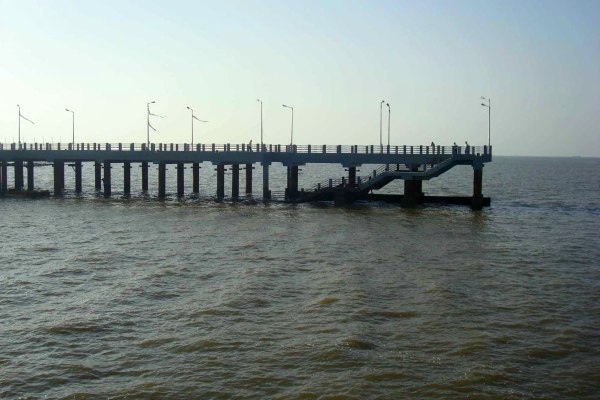 Looking for a serene place to relax in Maharashtra? Head straight to the popular Mandwa and Kihim Beach. It is an ideal spot to unwind amidst dense swaying coconut trees, exquisite wild flowers, colourful butterflies, and chirping birds. A paradise for nature lovers, the beach promises the best of vacation experience for nature lovers. The beach also promises a stunning view of the sea around and the the popular Gateway of India.
Major Attractions -
Mandwa village
Kihim tent holiday
Kolaba Fort
Chaul
Buddhist Caves
Hamam Khana
Synagogue around Mandwa and Kihim Beaches
4. Madh Island Beach
Madh Island Beach is a unique and beautiful beach and one of the major tourist attractions in Mumbai. It is also known to be one of the cleanest beaches bordered by mangroves adding to the overall beauty. A visit to the beach will make your trip to Mumbai, a memorable affair.
Major Attractions -
Erangal village
Madh Fort
St. Bonaventure church
5. Marine Drive
This is one of the most popular tourist attractions of capital city of Maharashtra, Mumbai. Also referred to as the Queen's Necklace, Marine Drive is deemed as the lifeline of Mumbai. It is also known to be a famous hangout place for youngsters and old alike. The beach is a popular spot for organizing crucial Hindu religious ceremonies such as the annual ceremony of thread-tying, immersions for Ganesh Chaturthi, nariel purnima, etc.
Major Attractions -
5 Star Hotel Oberoi
Hotel Taj
Gateway of India
6. Bassein Beach
Celebrated for its serene and picturesque location the beach is less crowded and one of the best weekend getaways for locals and tourists. Beautiful turquoise waters, sparkling sandy coast, lush palm groves, delectable Portuguese cuisines, you name it and the beach offers everything to mesmerise its visitors. Bassein Beach is also a site carrying great historic significance embracing ruins of forts and other monuments constructed during the Portuguese.
Major Attractions –
Nalasopara (famous for Buddhist Relics)
Portuguese Churches
Vajreshwari Temple
Sadguru Nityanand Maharaj Samadhi Mandir
Akloli hot springs
Bhimeshwar Temple
Maharashtra has the most serene and beautiful beaches to bewitch its visitors. To witness the grandeur of some of the most picturesque beaches of India, simply plan a beach vacation in Maharashtra and explore the unprecedented charm all by yourself!